Mount Pleasant Head Lice Treatment Clinic Now Open
Pediatric Hair Solutions celebrated the opening of its newest location in Mount Pleasant, South Carolina. The MD/RN owned and operated business is dedicated exclusively to the treatment of head lice. Mayor Linda Page and Mount Pleasant Councilman Mark Smith attended the opening and ceremonial ribbon cutting.
"We are thrilled to have Pediatric Hair Solutions locate in Mount Pleasant," said Mayor Page. "We look forward to their involvement in our vibrant business community and the services they will provide the residents of Mount Pleasant."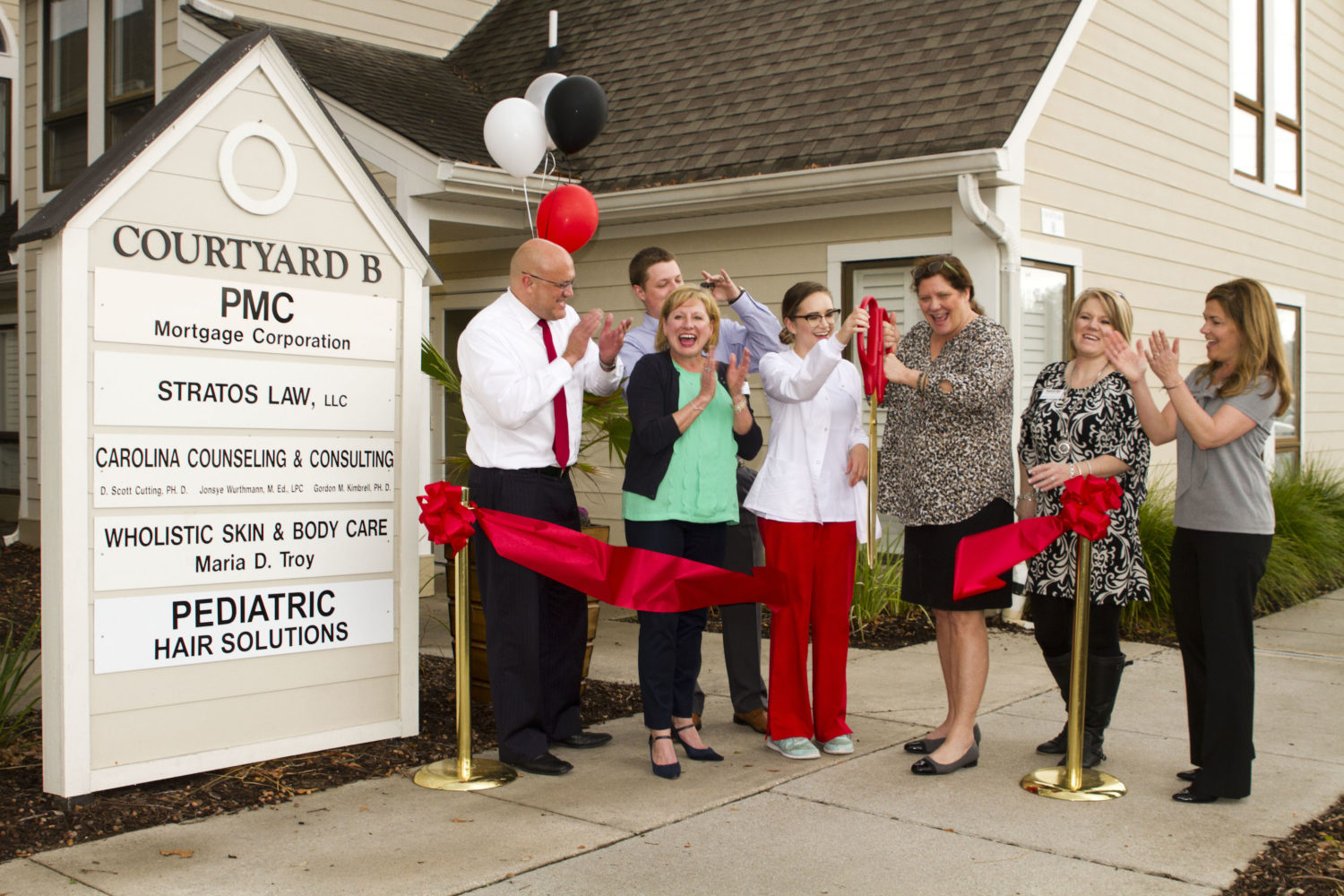 Head lice is the second most common communicable disease, affecting 6 to 12 million school aged children each year in the United States. The problem is getting worse as lice have developed a resistance to the most commonly used over the counter treatments.
Pediatric Hair Solutions provides screening, diagnosis and head lice treatment for children and adults. Their treatment process includes a device that uses heated air to kill lice and eggs.
"We look forward to providing families in the Mount Pleasant area with a safe and effective treatment for head lice," said Sheila Fassler, the nurse who owns Pediatric Hair Solutions. "We've had families from the Charleston area driving two hours to our Columbia location for head lice treatment. We wanted to provide them with a local, professional resource they could count on to solve a stressful problem quickly and safely."
Pediatric Hair Solutions is active in each community it serves, providing education, counseling and support services to families and school communities. The company's medically trained professionals partner with school nurses and pediatricians as a resource for families in need of screening, treatment and education.
Our new Mount Pleasant Head Lice Treatment Clinic is located at 1041 Johnnie Dodds Blvd. in Mount Pleasant. It's the company's ninth location. Fassler and her husband, John Fassler, MD, founded Pediatric Hair Solutions in 2010.
Pediatric Hair Solutions is consistently recommended by pediatricians, school nurses and camp health administrators. The company has treated more than 25,000 children and adults. Treatment services are reimbursable by most insurance plans